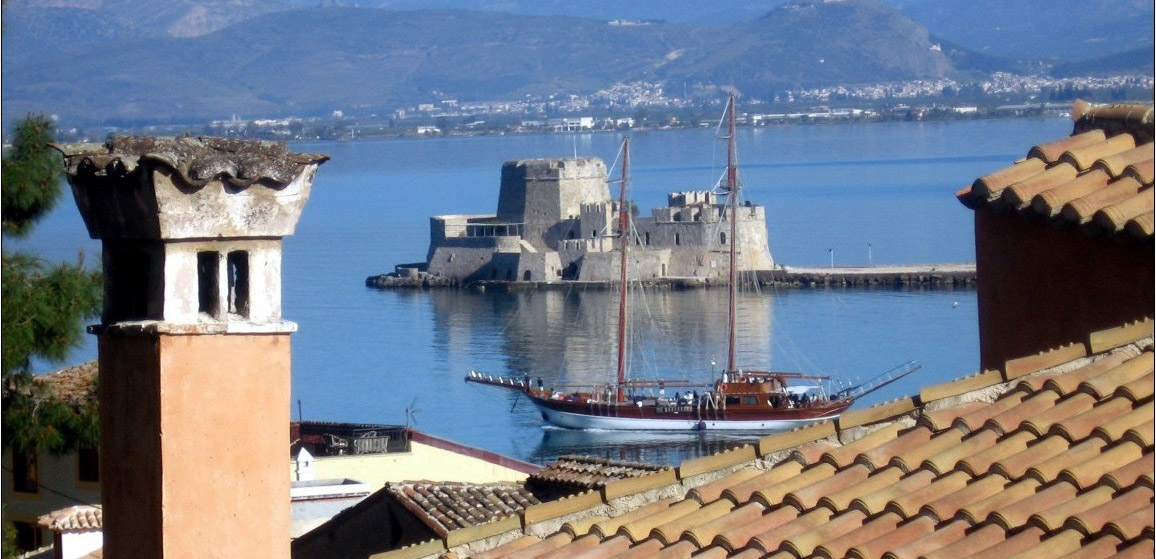 Nafplio is a place that looks like it sprang from fairytale pages and although now it is considered as a modern city of Peloponnese, it maintains a traditional aura as reminiscent of years past.
The city of Nafplio has natural beauties and is full of archaeological treasures.Nafplio is considered to be one of the most popular destinations for Greeks and tourists because it is easily accessible and one can reach it by bus or car. It is popular for the natural scenery, the beautiful beaches, various museums and attractions. Therefore, it constitutes the perfect destination for someone who wants to combine everything.Full of shops, restaurants, cinemas and cafeterias, Nafplio offers all the comforts of a modern city. It is not a city without character but the exact opposite. It consists of traditional buildings and picturesque streets leading to forgotten corners full of history and mystery, unrevealing Nafplio's architectural heritage.
The Byzantine and Venetian architecture still preserves signs among modern buildings and therefore embellishes the city. Since Nafplio was once the capital of Greece, the cosmopolitan air is still present.
Historical monuments: Venetian castles Palamidi and Bourtzi as well as Akronafplia, the Gate of Land and Sea, the Archaeological and War Museums are the most popular landmarks.Moreover, other remarkable destinations starting from Nafplio are the Ancient Theater of Epidaurus, Acropolis of Mycenae and Tiryns, the Venetian Castle and the Ancient Theater of Argos, all of which are located nearby.
Beaches: Nafplio has a sandy beach called Karathona and one pebble beach called Arvanitia. Last, in a short distance you can visit the beaches of Tolo and Saint Nicholas(Heading).